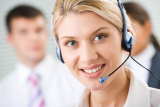 If you are interested in licensing Designer Drugs Online or purchase Molecular and Pharmacological Review of Cannabimimetics, please contact our sales office.
DigiLab Software GmbH
Posener Str. 18
24161 Altenholz
Germany
Phone +49 (0)431-3288256
Fax +49 (0)431-32723
email: support@designer-drugs.de

If you are interested in purching the CD ROM or the print version of Designer Drugs please contact the distributor Wiley-VCH.
Wiley-VCH Verlag GmbH & Co. KGaA
Postfach 10 11 61
69451 Weinheim
or
Boschstraße 12
69469 Weinheim
Germany
Phone +49 (0)6201-6060
Fax +49 (0)6201-606328
e-Mail info@wiley-vch.de
http://www.wiley-vch.de